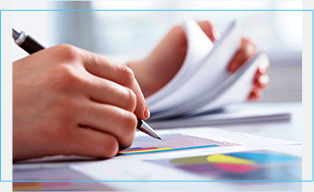 Infrastructure Assessment
We understand every IT environment is unique and runs differently. The first step toward a solution starts with understanding where you are today. Syscraft specializes in virtualization and datacenter solutions and we have expertise and skill sets in developing a roadmap.  Our engineers use specifically designed data capture tools in order to collect data and make recommendations for licensing, servers, applications, desktops and storage.
A benefit of working with Syscraft is that we won't make a recommendation until we fully understand your environment.  Our team invests time to learn how your environment works today so we can get you where you want to be.  That investment pays dividends when we can avoid costly missteps because we took the time to see the big picture.
When you work with Syscraft, you are working with a team that's implemented virtualization, backup and other data center solutions at all levels of the enterprise. We've been able to do that successfully because we take the time to assess before we implement.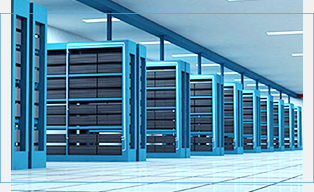 Datacenter Solution

Data center consolidation (also called "IT consolidation") is an organization's strategy to reduce IT assets by using more efficient technologies.
Some of the consolidation technologies used in data centers today include server virtualization, storage virtualization, replacing mainframes with smaller blade server systems, cloud computing, better capacity planning and using tools for process automation. Data center consolidation is a common consideration for organizations that plan to reduce the size of a single facility or merge one or more facilities in order to reduce overall operating costs and reduce IT footprint.
Syscraft consolidation experts can help assess your existing environment, prioritize resources and develop a detailed consolidation strategy to meet your objectives. Our consolidation solutions help you:
Simplify your infrastructure – Reduce the number of physical servers that need to be maintained
Optimize resource utilization – Improve capacity utilization by eliminating under-utilized devices
Reduce operating costs – Lower space, energy, maintenance and management expenses
Reduce downtime – Resources are consolidated onto high-availability solutions, minimizing downtime and improving performance
IT organizations are challenged by the limitations of today's x86 servers, which are designed to run just one operating system and application at a time. As a result, even small data centers have to deploy many servers, each operating at just 5 to 15 percent of capacity—highly inefficient by any standard. 
Virtualization is the process of creating a software-based (or virtual) representation of something rather than a physical one. Virtualization can apply to applications, servers, storage, and networks and is the single most effective way to reduce IT expenses while boosting efficiency and agility for all size businesses.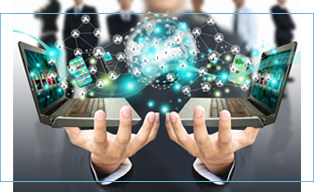 Virtualization helps you create a more flexible, responsive infrastructure by removing the limitations of location and physical packaging and by allowing you to dynamically pool and assign resources. Because each virtual server has its own set of virtual hardware, it can run its own fully-independent operating system, allowing you to host multiple operating systems and multiple applications – whether locally or in remote locations – within the same machine. Virtualization solutions improve flexibility because computing resources can be quickly assigned and re-allocated as they are needed – all from a centralized point of management.
Syscraft virtualization solutions offering enable you to:
Simplify your infrastructure – Reduce the number of physical servers that need to be maintained and enable the addition of new virtual machines without creating server sprawl.
Reduce IT costs – Lower space, energy, maintenance and management expenses
Rapidly deploy servers and applications – Provision servers in minutes compared to days.
Increase flexibility – Dynamically assign resources, improving performance and the ability to respond to changing requirements. For some organizations, virtualization also provides a less costly path to disaster recovery
Reduce energy consumption – Move toward a green data center by reducing the carbon footprint and keeping power and cooling costs in check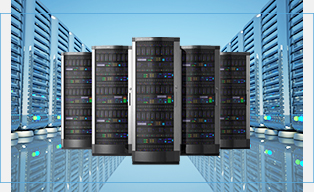 Storage and Backup

As the management of heterogeneous storage environments grows more complex, companies are looking for ways to simplify operations and improve performance. Storage requirements among companies have grown exponentially over the past few years, and in many cases, storage needs are expected to double every 10 months. Add to this a need to meet stringent regulatory and archiving requirements, and storage management is likely a top priority for most of the companies.
Storage:
Storage consolidation is the process of centralizing, sharing and optimizing data storage resources among multiple users and applications. It is a broad concept that enables the design and construction of storage infrastructure for efficient management and maximum use, with the lowest storage hardware and management costs
Storage consolidation can be achieved via three specific architectures:
Enterprise RAID storage consolidation
SAN storage consolidation
Network-attached storage (NAS) storage consolidation
All three architectures use either block level or file level transfers between the server and the storage subsystem.
Block level access, used by SANs and enterprise RAID storage consolidation architectures, requires the operating system of the application server to communicate directly with the storage subsystem.
File level access, used by NAS devices to transfer data over a standard communication network, uses standardized protocols such as NFS.

(Network File System) or CIFS (Common Internet File System).
Backup:
The exponential growth of data and the resources needed to manage it is one of the most pressing issues facing business today. And it's not just the amount of data. It's where it lives and how it travels between private clouds, public clouds and back to on premises. In these increasingly complex IT environments, it's important to focus on what's constant: the data.
Our Backup Management solutions help enable you to manage and protect information and storage assets while contributing to your companies' business initiatives. We can assist you in developing better disaster recovery plans, lowering your storage-related costs and efficiently managing your information through all stages of its lifecycle.
Our information management solutions – from business continuity to back up and recovery to software defined storage and information governance – are designed to collect, protect, analyze and optimize their data, even in the most demanding environments.
Network is the foundation of any Organisation – the critical layer that supports your applications, systems and services and that can help your business reach its potential. But with a rising number of geographically-distributed employees, partners and customers requiring faster and constant access to information, your network may be challenged to keep pace
Our powerful networking solutions include:

Wireless LAN:
These flexible solutions provide secure, high-performance connectivity for  employees, partners and customers anywhere.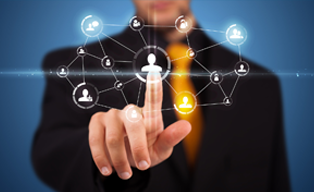 LAN Switching:
The core of the network, our LAN switching solutions help you efficiently and securely transmit data, voice, video and wireless applications while providing optimized application performance
Storage Networking:
Our secure, storage networking solutions –- including SAN switching – help you reduce costs, increase flexibility and improve remote file management and backup.
Server Networking – 
We provide high-bandwidth, low-latency solutions to help you meet the demands of distributed application environments.
End Point Security, Encryption and DLP

End Point Security

End Point Security provides unrivaled security, blazing performance, and smarter management across both physical and virtual machines to protect against mass malware, targeted attacks and advanced persistent threats without compromising performance or business.
No matter the size of your business, we can suggest the right solution for your organisation.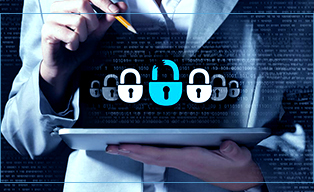 The growing number of security point products increases management costs and complicates response. Endpoint Security suites unite industry-leading Endpoint Security and Data Protection with Centralized Management that streamlines operations and eases compliance. Solution Offerings from Syscraft provides  Data Security, Network Security, Advanced Threat Prevention, Remote Access VPN for Complete Endpoint Protection.
End Point Encryption
Protecting sensitive data and information on laptops, desktops and removable devices from theft or loss is critical for organisations irrespective of their size. Exposure of sensitive data can result in financial loss, legal penalties and fines, loss in reputation, brand damage, loss in intellectual property and loss in customer trust.
Solutions from our team will provide organizations with comprehensive, platform-independent, and high performance full disk encryption for all data on desktops, laptops, and removable media. The encrypted data is protected from unauthorized access, providing strong security for intellectual property, customer data, partner data and brand.
Data Loss Prevention
Data Loss Prevention (DLP) safeguards intellectual property and ensures compliance by protecting sensitive data wherever it lives—on premises, in the cloud, or at the endpoints. Our solutions offerings on DLP will help organisations track and secure confidential data and ensure its safty wherever it lives, Monitor and Protect sensitive data on Mobile devices, On Premise and in the Cloud.
We help organizations to define and enforce policies across your environment and discover where the sensitive data is stored in your infrastructure
Security information and event management (SIEM) is an approach to security management that seeks to provide a holistic view of an organization's information technology (IT) security.
The underlying principle of a SIEM system is that relevant data about an enterprise's security is produced in multiple locations and being able to look at all the data from a single point of view makes it easier to spot trends and see patterns that are out of the ordinary. SIEM combines SIM (security information management) and SEM (security event management) functions into one security management system.
Our high-performance, powerful security information and event management (SIEM) solution from our alliance partners will brings event, threat, and risk data together to provide strong security intelligence, rapid incident response, seamless log management, and compliance reporting—delivering the context required for adaptive security risk management.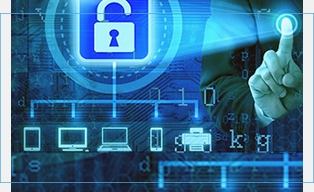 Our Solutions delivers delivers the performance, actionable intelligence, and real-time situational awareness required to identify, understand, and respond to stealthy threats, while the embedded compliance framework simplifies compliance.
See how SYSCRAFT can help you